Welcome to visit our booth. (Grassearoma diffuser )
Middle East Design & Hospitality Week Ehxibition in 2019
United Arab emirates, dubai, 2019. 09. 17-19
DUBAI WORLD TRADE CENTRE
Hall No. TRADE CENTRE ARENA
Booth No. ARH209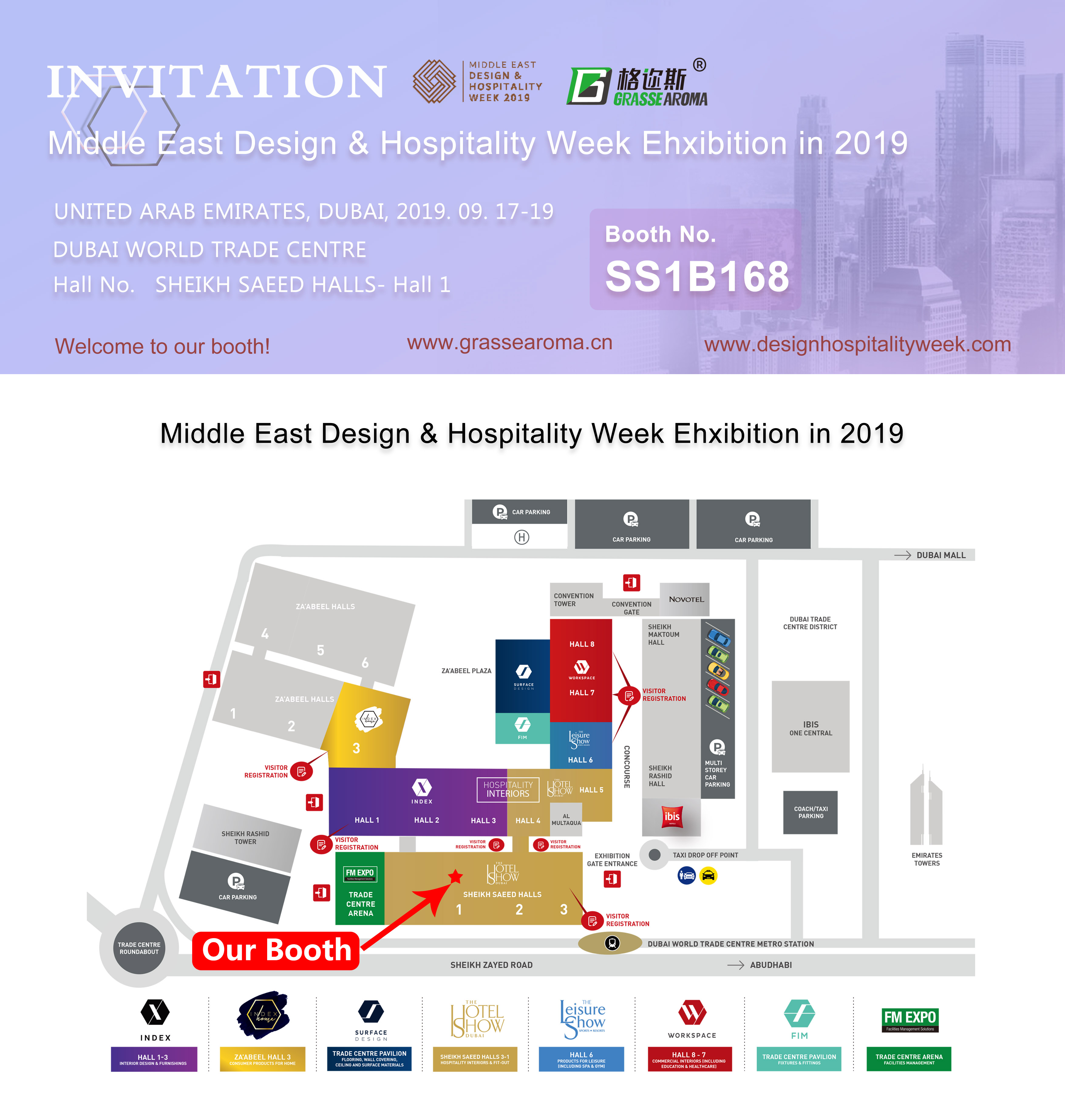 Middle East Design and Hospitality Week will be the biggest and most important celebration of all things Design and Hospitality in the GCC.

Through 7 co-located events across 3 days, MEDHW will showcase the most important brands from the design and hospitality communities. Visitors attending will not only come from the UAE, but will also include neighbouring GCC countries, India, Russia plus East & North Africa.

With over 50 years of show heritage, MEDHW will see 1000's more exhibitors, 50,000+ visitors and more inspiration and creativity, innovation and networking opportunities than ever before, all in one place at the World Trade Centre, Dubai.